It always becomes very indebted.
I am Ena Nakatani from Universe Osaka.
January 1995, 1, 17:5 am.
We are approaching the 23rd anniversary of the Great Hanshin-Awaji Earthquake.
Once again, I would like to express my condolences to the victims,
I would like to express my heartfelt sympathies to all those affected by the disaster.
After that, the Niigata Prefecture Chuetsu Earthquake, the Great East Japan Earthquake, the Kumamoto Earthquake, and other earthquakes that caused enormous damage continued.
I don't think there are many people who are worried even if they haven't been affected.
Under such circumstances, about "how to live life from now on?"
I hope that all of you have had the opportunity to think.
Have you ever heard the saying that death comes to everyone equally?
Victims suddenly lost their lives.
Tomorrow always comes, but something happens we can't imagine,
It may all end today.
When I thought that, I thought that today is a very precious day,
meet, talk, and touch important people,
I can't help but feel strongly that I want to convey in words that I am an important person.
Now I can send words of love with one finger,
As much as I can delete the moment I receive the words,
Communication is easy and speedy.
However, the thoughts put into words,
I don't think it's changed since time immemorial.
Thoughts, power, and love behind the words...
It's not really words, it's just an exchange of thoughts,
with thoughtful words
By accumulating communication that remains in shape one by one,
We would like to be a club that can build such a relationship.
Currently, in Osaka, "Takao is the first

"We are running a campaign!
I would appreciate it if you could take a look at it to discover your precious one-of-a-kind items.

◆ Target female search method
In the [Please enter a search word] part of SELECT TYPE on the left side of the member site
Please enter [♀]. (※ ♀ pronunciation: female)
Campaign target women are displayed.
Please make an offer from the [Apply to this woman] button as usual.
The campaign period is until 1/31 (Wed).
* After the offer within the period, the date until 2/28 (Wednesday) is eligible.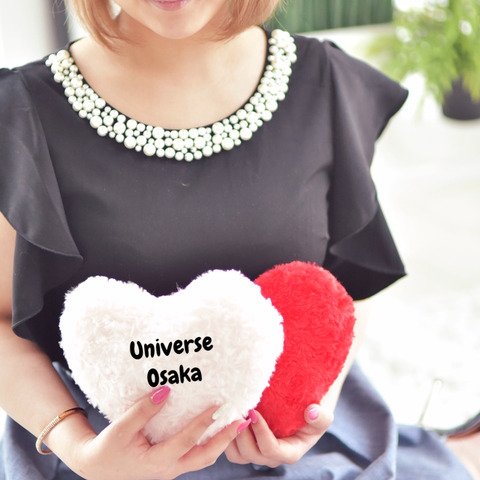 If you have any questions or concerns regarding campaigns and campaigns,
Please feel free to contact us.
Thank you for your continued support of Universe Club.
Universe Osaka
Ena Nakatani