Dates between men and women are universal. Have an "international" sugar dating life at Universe Club!
Welcome to Universe Club International Branch!
Whether you are a foreigner who wants to date Japanese people, someone interested in dating foreigners, or a person wanting to start their sugar dating life outside of Japan, we provide you with encounters worldwide.
Features of the International Branch
The International Branch is the only English-speaking branch of Universe Club, which has services all over the country.
Mainly used by those who require English-language support and those who live overseas, the service that the International branch provides is the same as our Japanese branches.
The admission criteria and rules for dates are the same as those of our Japanese branches, so you can enjoy dates with registered members all over the country.
Currently, we also have a branch in Singapore, and provide support for registrations and settings for local members.
However, there are various matching variations such as foreigner x Japanese, foreigner x foreigner, and Japanese x Japanese, so our branch's service is not only for foreigners.
Anyone looking for an international sugar dating life can enjoy Universe Club's exclusive manner of international exchanges through the International branch.
What do you envision when you hear about a date with a foreigner?
Imagine an extraordinary and romantic cross-cultural exchange, or a dynamic and stimulating relationship.
First of all, there may be many people who feel pressured to communicate in English.
As a matter of fact, many members from Asia, North America, Europe, Oceania, and other parts of the world also register to date people.
Languages ​​and cultures are diverse, but when it comes to "dates between men and women," it is universal.
At Universe Club, matches are made based on the premise that both parties know what they are looking for when it comes to sugar dating, so you may be surprised to know that the hurdles for dating foreigners are not that high.
What Kind of Foreign Members Are There?
●Women
Exchange students
Those on working holidays
Employment
Foreign residents of Japan, returnees, etc.
We often receive enquiries from women as described above.
For example, there are many foreign women who have just arrived in Japan and do not know anyone, and are thus looking for a reliable partner. Wherever they might come from, these women seem to have relatively average or modest financial expectations.
There are many women who wish to date Japanese men and develop a steady relationship, with language and cultural differences being what spice up their dating lives.
●Men
Those with businesses based in Japan
Those staying for a short time on a business trip or vacation
Residents of Japan, etc.
"Since I'm in Japan, I want to go on a date with a cute Japanese girl!" We receive such inquiries and dating offers from foreign men every day.
Their occupations may vary, but there are of course plenty of VIPs who are successful on the world stage.
We have businessmen registered with us who are fluent in Japanese, but since the overwhelming majority of members are English speakers, offers tend to concentrate on women who can speak English to some extent.
An English-speaking woman may even have the opportunity to fly around the world with her foreign sugar daddy.
Overall, there are individual differences in Japanese ability for both male and female members, but since there are many people who like Japan from the beginning, everyone is enjoying dates beyond the language barrier!
Even if you have to use an app such as Google Translate while gesturing, it will definitely be one of the most memorable dates ever.
Furthermore, many foreign members are in actuality more flexible in their stays than Japanese members.
Since there is a possibility of leaving Japan someday, being able to meet now in this moment is important.
Don't hesitate to approach the person you like!
A Branch You Can Register With Even If You Do Not Live in Japan
At the International Branch, you can register as a member with an online interview even if you live overseas.
For men who can only stay in Japan for a short period of time due to travel or work, monthly membership services (*) are available only at our International Branch.
Even if you live overseas and find it difficult to register, you can try it for just 1 month, so please feel free to contact us.
*Japanese residents of Japan cannot use this service.
Since there is a possibility of leaving Japan someday, being able to meet now in this moment is important.
Don't hesitate to approach the person you like!
Dates Can Be Arranged Overseas Too!
Even if you are not currently residing in Japan, the possibility of a date is not zero. Maybe there's an unexpected encounter waiting nearby.
In addition, for men living overseas, it is possible to arrange a date by inviting a woman to your country.
Our branch has a track record of overseas dates in Los Angeles, Switzerland and Hawaii in the past.
Why don't you enjoy a date anywhere you like, not just in Japan?
About Registration for Foreign Members
At Universe Club's International Branch, we provide full support in English, including application for membership, registration, matching, and scheduling dates.
As long as you can communicate in English, it is possible to join after an interview/introductory meeting and verification based on the same standards as Japanese branches.
You can also change the language of the members-only site from Japanese to English. Being able to view members' profiles in English is an advantage unique to Universe Club.
Currently, there are over 6000 women and over 4000 men registered across Universe Club.
As most members speak only Japanese, it is admittedly true that speaking Japanese will increase your chances of making a match.
However, there are actually many male and female members who enjoy dates even if they do not speak the same language.
The International Branch staff will do their best to help you find a wonderful partner with peace of mind.
You may be an inexperienced man or woman who has never used a dating club or sugar dating app, wanting to know what sugar dating is like.
Or, you may have experience using other dating clubs and sugar dating apps, but want to know about our services and how to register.
There may be various reasons for viewing this page. The Universe Club staff upholds "Honesty, Dedication, and Transparency" as our core values. Of course, we may not be able to answer all of your questions due to various circumstances, but we will do our best to answer what we can.
Please feel free to apply whether you are male or female and if you wish to join.
For men, we will provide suggestions.
For women, we will show off your best side.
Would you like to start a wonderful Sugar Dating Life with Universe Club International Branch?
Universe Club staff are counselors.
In addition to coordinating a wide and deep range of encounters for you, we will also provide the best and most effective advice to help you find answers to your problems and hesitations that lie ahead.
   
coordinator
Katsutaka Ishida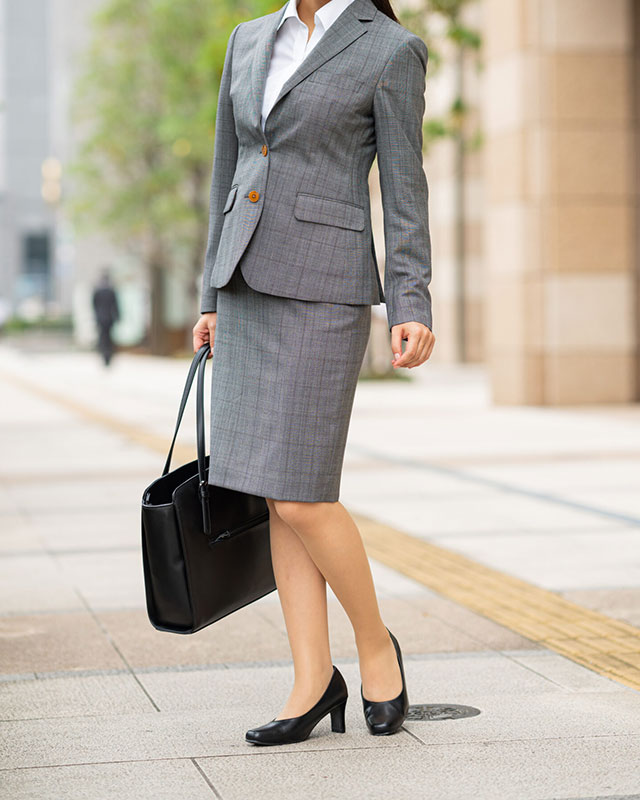 coordinator
Riene Skye

Managers are responsible for decision-making on business strategies in terms of organizational management. We aim to improve customer satisfaction by implementing measures for objectives and strategies.